2017 Events, Appearances, and Lectures
Please contact me to speak to your group amy@amyrogers.com
2016 Events, Appearances, and Lectures
November 10, 2016. Guest speaker Northern California Publishers and Authors. Topic: How to do a book launch
Coming soon: "Under the Microscope" article in Killer Nashville Magazine
July 8-9, 2016. ThrillerFest by International Thriller Writers. Look for me on the panel discussing science in thriller fiction. Buy a recording (MP3, CD) from VW Tapes (Science in Thrillers, Boyd Morrison & Panel CTFC-16-069-M)
May 26, 2016. Harvard Commencement, 25th Reunion Class Book Fair organized by Harvard Coop Bookstore. 9-11 PM, Phillips Brooks House
April 24, 2016. Northern California Publishers & Authors Book Awards Banquet. A ScienceThrillers Media title won first place!
April 8, 2016. Benjamin Franklin Awards, Independent Book Publishers Association, Salt Lake City, UT. One of the books my company ScienceThrillers Media published was a silver medalist for a major award. I'll be there to accept!
Spring 2016: Guest host with Steven James on Internet radio talk show The Story Blender, episodes featuring Grant Blackwood and David Corbett
2015 Events, Appearances, and Lectures
December 11. Sacramento Book Collectors Club, Arcade Branch Library, Sacramento, CA.
December 5. Science Olympiad Invitational, Churchill Middle School, Carmichael, CA.
November 14. Speaker, Northern California Publishers & Authors, Citrus Heights, CA. Topic: Using IngramSpark and CreateSpace to get your books into stores. Open to the public.
November 5. Speaker, Nor-Cal Editorial Freelancers Association, Sacramento, CA
October 10. Great Valley Bookfest, panelist on publishing, Manteca, CA
August 20. Speaker, private book club, Carmichael, CA
August 8. Installation as Treasurer, Northern California Authors & Publishers, monthly meeting
July 16. Speaker, Tuleyome Lecture Series, "The Ecosystem Within," a lecture about the human microbiome. Mary L. Stephens Davis Branch Library, Davis, CA
July 9-11: International Thriller Writers' ThrillerFest in NYC. Panelist, "Using Science Breakthroughs in Fiction"
Saturday, May 9: Speaker at monthly meeting of Northern California Publishers and Authors 11 AM
Sunday, April 26: Northern California Publishers & Authors Awards Banquet.
Sunday, April 12:  Sacramento Public Library Local Author Festival, 1-3 PM, Central Branch
Friday-Saturday, April 10-11: Independent Book Publishers Association "Pub U" in Austin, TX
REVERSION is on sale now. Click to my Books page for reviews & purchase links.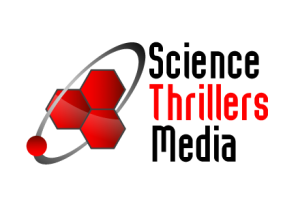 My publishing company ScienceThrillers Media has released Kindle ebook versions of Katie McKissick/Beatrice the Biologist's picture book for kids LITTLE CELLS, and a collection of her science-themed cartoons AMOEBA HUGS. Both are available for purchase, or are free for Kindle Unlimited subscribers. Gina DeMarco's brilliant and funny satire THE NEANDERTHAL'S AUNT, a kind of Bridget Jones' Diary for women in science, is also in print from STM. Also: ORBITAL PATHS by Richard Meyer, a poetry collection, and EATING BULL by Carrie Rubin, a psychological/medical thriller about obesity.

NCPA
Treasurer
As of July 1, 2015, I will serve as Treasurer of Northern California Publishers and Authors, a local affiliate of the national professional organization for small publishers Independent Book Publishers Association.
Publishing University 2015
Scholarship!
I was thrilled to attend Independent Book Publishers' Association 2015 "Publishing University" in Austin, TX in early April, on a scholarship awarded to a member of my local affiliate chapter. I learned a great deal about the publishing business that will make my publishing company ScienceThrillers Media more successful.

"Science in the Neighborhood" columns by Amy Rogers